Twitchers head for the islands in numbers
Want to visit the

Scillies

for the day?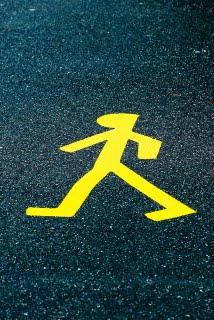 walk this way.......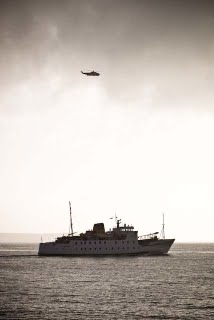 and catch the

Scillonian

III or, if you prefer, take the 20 minute flight on the helicopter......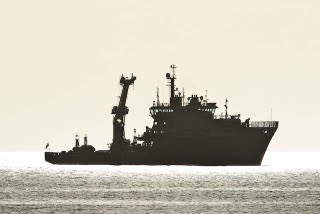 out in the early morning sun and at anchor, the Trinity flagship, Galatea is in the

process

of servicing a buoy.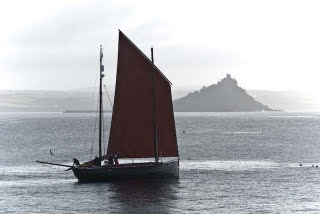 making a more leisurely exit is the oldest floating Cornish lugger, the

Barnabus

......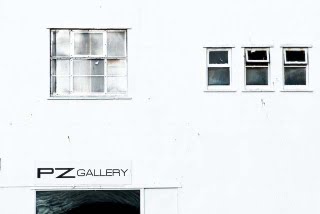 still showing his platinum black and white prints at the

PZ

Gallery......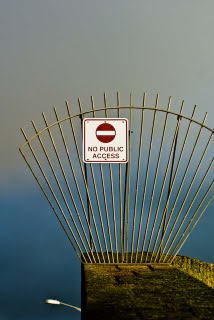 not that you would want to walk along the harbour wall, scene of much deliberation over the proposed

Scillies

ferry and dock developments that include the rocks below.....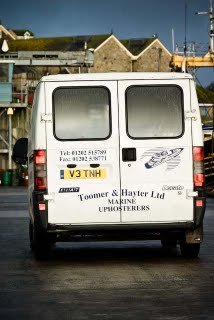 maybe one of the boats is going for some salubrious refurbishments in the accommodation areas......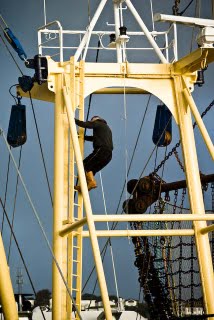 coming down from on high......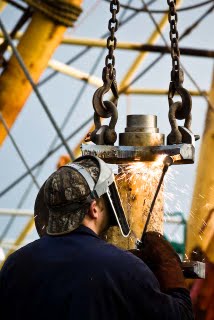 while some heavy duty repairs are made to the derrick......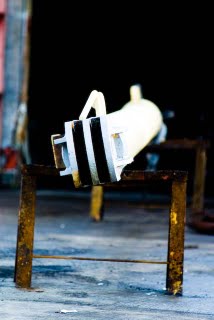 before the strengthened section is returned......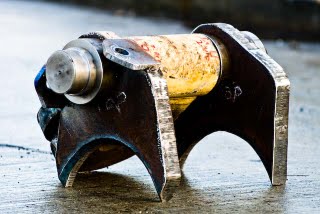 and the job completed........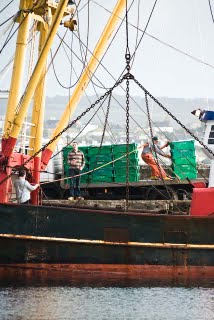 five boxes at a time provide an early morning work out......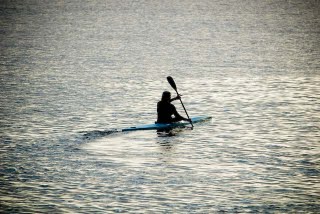 ideal conditions for a local paddler......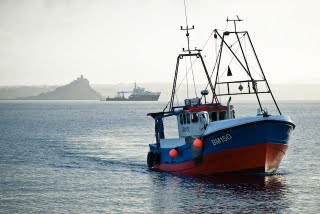 en passage, Our Maria from

Brixham

makes her way to the gaps......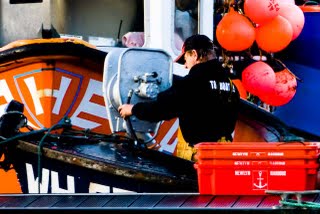 while another hydraulic hose finds its way back in place on the hauler......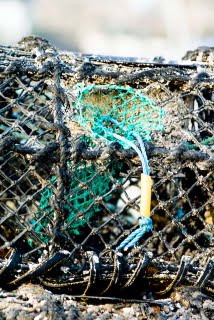 simple design purse type bait bag on a crab pot.......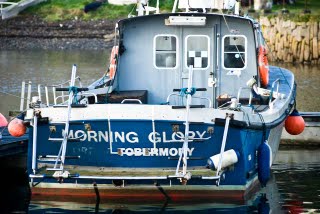 well if you are stuck for a name, go for a little rhyme.......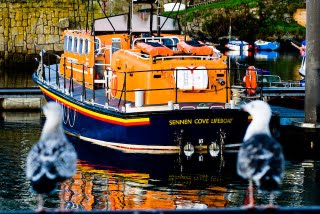 watched by a couple of old hands, the old

Sennen

lifeboat......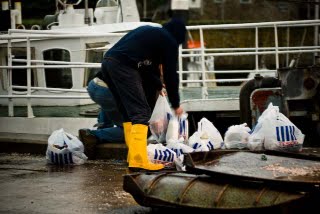 Tesco

feeds the fleet this week.