Sea, Salt & Sail in Mousehole
Early Saturday morning and
Mousehole's
Sea, Salt and Sail festival is underway. Sea shanties sung sweetly down on the quays accompany visitors and locals alike. This well loved, low key festival has an increasing number of fans judging by the number and size of visiting classic working boats this year - enjoy!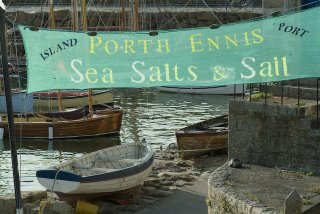 Classic local boats include Mount's Bay Lugger Association's Happy Reurn, Dock Inn landlord Les Rowe's Ocean Pride (for sale if you're interested!) and
the Pioneer, for many years Cyril Gascoigne's sea-urchin dive boat.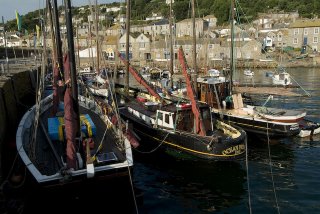 The three largest boats are all visitors
.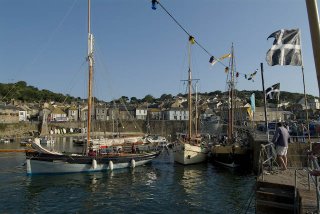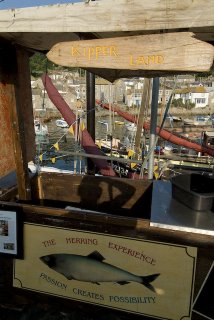 The Kipperman makes a welcome return to Mousehole - the sweet smell of oak-smoked local mackerel and pilchards wafting acroos the harbour seems to create ravernous appetities judging by the queues!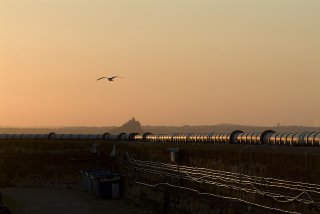 Meanwhile back in Newlyn a lone gull flies in at sunrise, only mackerel on the market this Saturday morning though!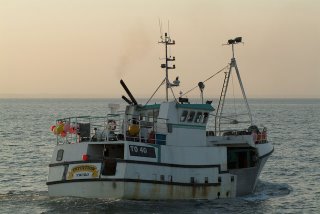 Alan Nudd takes the Intuition away for another day's 1000 plus pot hauling exercise for her young crew.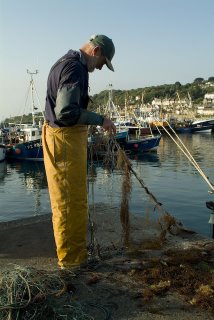 Chris Morley cleans a his tangle nets for the last time this year - bet they go back in the water again Chris?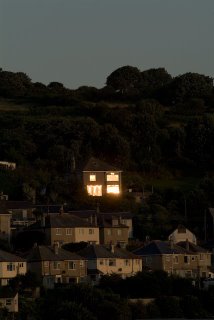 They say the sun shines on the righteous, well Mr Hicks, skipper of the gillnetter Ben My Chree was honoured this morning it seems!