It'll be all white on the night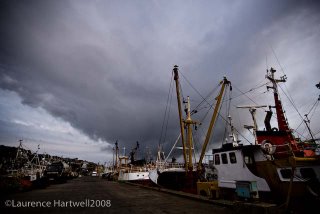 Portent of a stormy night ahead it seems.....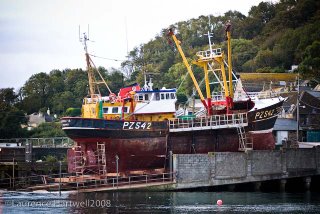 Rain or shine, the
Filadelfia
will have her hull cleaned and a new coat of anti-fouling sprayed on before the tide drops too far.....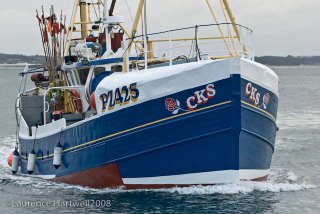 the
CKS
heads for the gaps....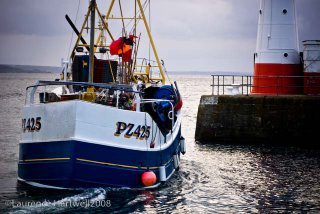 after one of the longest paint jobs in history, Simon parades before the camera and gives skipper Drew a heart attack as he threatens to take off some of the paint on her starboard side as the
CKS
comes about in the gaps.....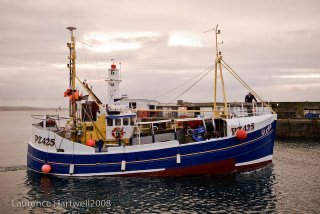 before making a more sedate entrance and heading up the harbour for the iceworks.....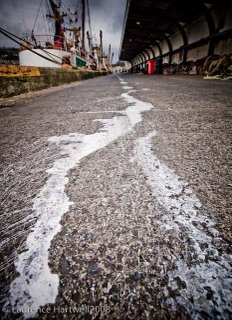 there's a preponderence or even plethora of white paint about the harbour these days.....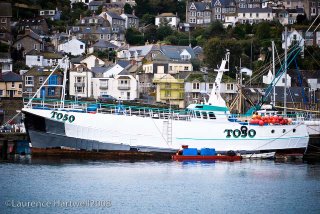 though most is destined for the hull of the
Emma Louise
currently sporting three hull colours.....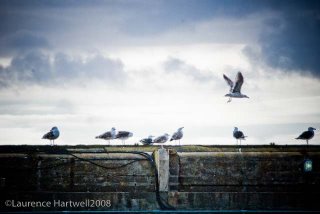 with little in the way of fish being landed the gulls are forced to mooch about on the Stone Quay....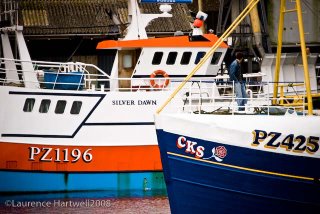 sailing day for the bigger netters sees them taking ice at £10 per ton.....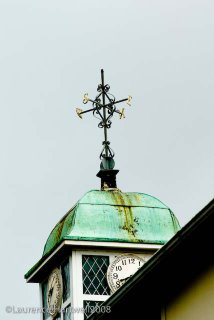 not too sure what the insurance company for the Mission will have made of their latest claim, "the roof has been damaged by a
gold plated galleon
"!....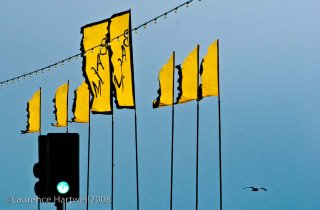 some bright yellow flags flying on the prom opposite the Queens Hotel herald the BAFM's annual conference.