Splice an eye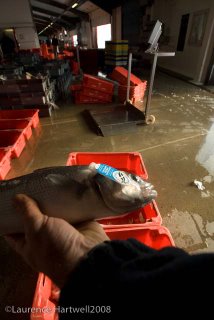 You can't beat a bit of line caught bass for breakfast from boat number 4!....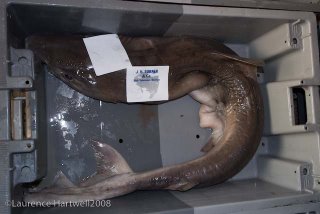 a one-off lonely shark languishes waiting for the auctioneer to ensure its destination....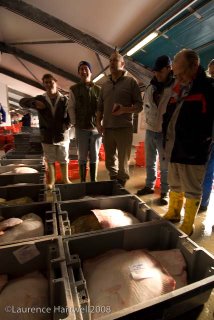 part of a superb trip of brill and turbot (around £18 per kilo for the biggest fish) for the Padstow netter, Berlewen being auctioned by stand-in Robin Turner......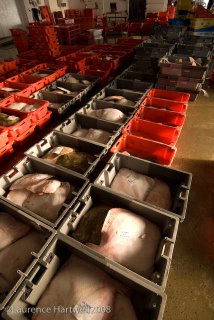 another view of the Berlewen's trip across the market width.....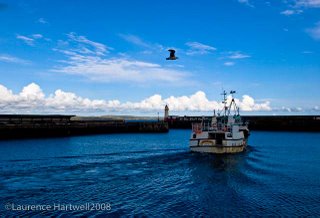 Thursday evening sees the Intuition head for the gaps...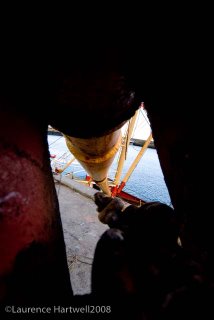 what the warp sees as it makes its way through the hanging block at the head of a derrick on a beamer - not all beamer derricks have such a subtle bend as this one though!......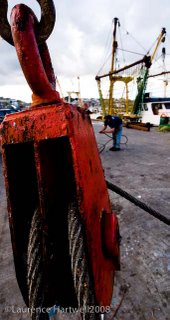 double-purchase block with splicing the end eye in the background.....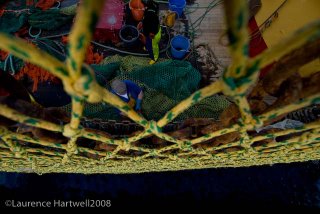 as ever, the guys on the Cornishman provide a clourful scene as they work through her gear...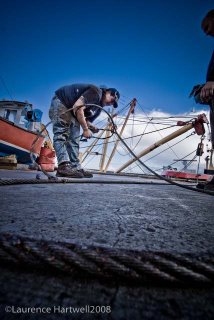 a few more turns needed in the end-splice - Portuguese style?...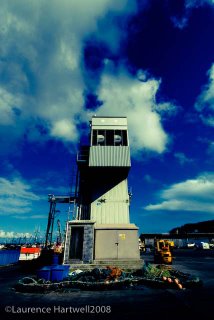 the ice-works looks somewhat shrine-like with a trawl wrapped around the base...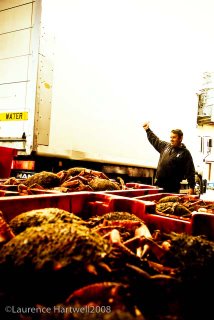 despite the cold waters, the spiders are beginning to move for the inshore boats, Jake directs the lorry reversing along the market to pick up the fish...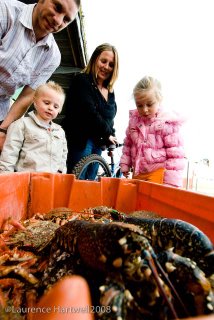 with a fascinated audience, none too sure of the unusual looking spiders and lobsters...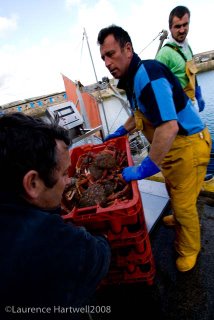 weighing and sorting the Little Pearl's catch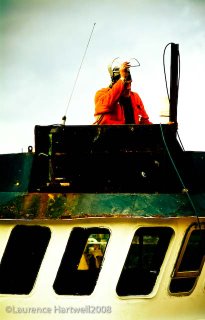 a small welding job, courtesy of Penzance Dry Dock Company atop the wheelhouse of the St George.