As the clocks go back...
Penlee Quarry sees some earthmoving equipment activity for the first time in ages - but not because work has started on the new Marina!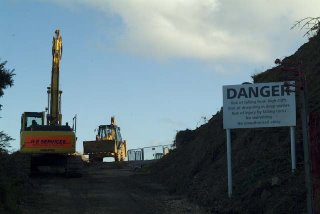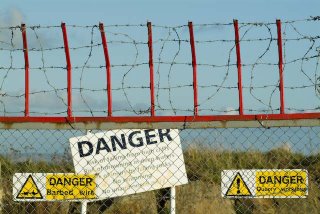 Work has started on the quarry slopes - mainly it seems to comply with a number of health and safety issues - the contractors would love to have photographs (or paintings) of roadside quarry buildings from before the 1920s that show the original granite stone workings, like the chutes used to load horse carts. These could greatly assisst in helping to preserve any buildings that are currently buried under earth along the roadside.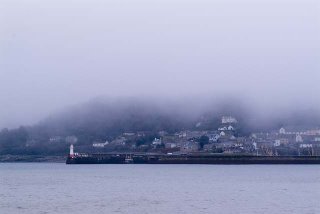 Sunday evening saw low cloud completely envelope the port.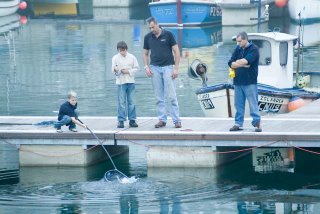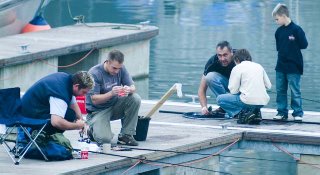 The new marina pontoons now provides excellent angling facilities! Here, Lofty
and boys
from Cosalt
reel in a few grey mullet for supper.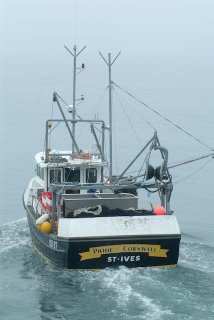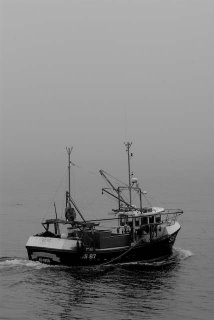 Into the mist, Stefan's 'Pride of Cornwall' makes her way out to the Western shore chasing another shoal of Cornish Sardines.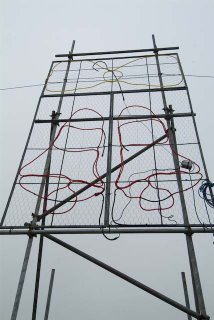 Christmas is coming - and so are the Nelwyn Harbour Christmas lights - volunteers are always welcome - a good excuse to pop into the Fisherman's Arms up by the slip where you will be directed to the organisers while you sample some Hick's Special Draught (HSD) - or see here for
more info
.