Light required!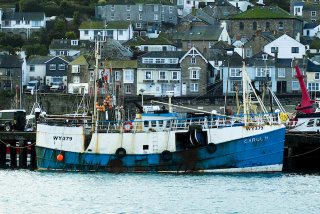 No go! The Carol H, normally the first netter away, is still against the qauy. The forecast gives gales for Sunday, which on top of the swell running (see below) would be more than uncomfortable.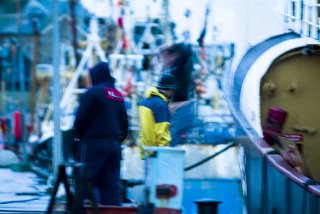 Shaun Edward's crew having put the grub aboard head off to the Mission and wait to see the forecast again. Back in the mission a number of skippers check the
MagicSeaweed
site - the swell animation for the week looks awful on Wednesday and Thursday!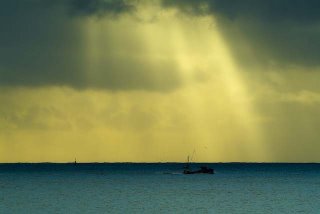 In the deceptively calm conditions, Pru Esther makes her way in after an ealry morning shot at Cornish sardines. A close inspection of the horizon tells a different story - if the horizon, all of fifteen miles away appears as a wavy line imagine just how much 'sea' is running out there!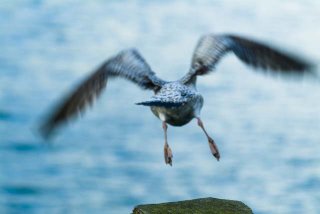 Take off - the gulls don't care!