Gales? but it's July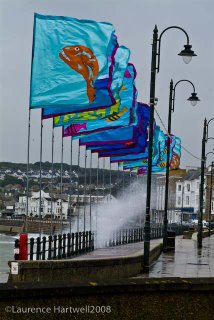 Saturday morning is greeted with an incoming gale keeping the prom clear of visitors...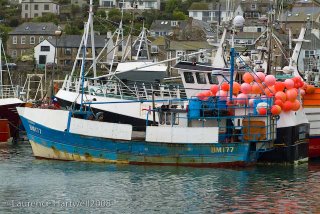 which keeps a handful of fishing visitors from Devon in port....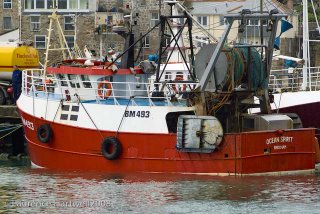 among them the stern trawler
Ocean Spirit
.....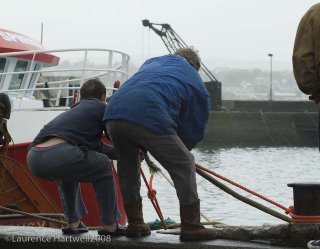 which the crew have a hard time getting against the quay to board her....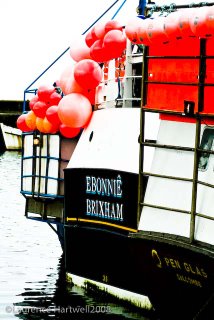 big new

Ebonne,

crabber from Brixham amongst them....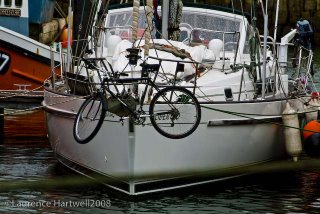 I wonder how the cyclist is and have the MCA been informed about this collision?.......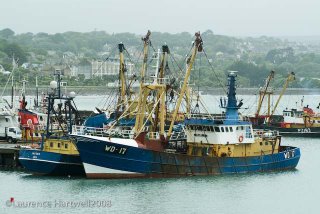 big scallopers from the land of Lithy water
Mary J
and the
Jacob
a barely fit on the end of the quay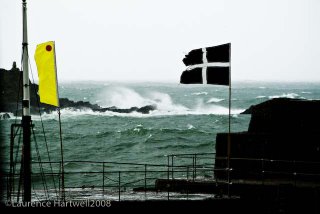 not what the organisers of the Sea Salts and Sail festival want to see this morning, the weather will keep the old luggers and other visitors away from the harbour - they would stand a good chance of damage when grounding as the tide drops away in the harbour - the boats are currently on pontoons in newlyn....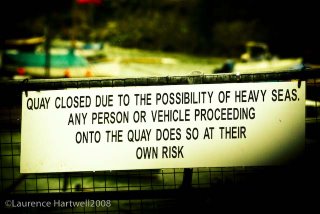 and just to make the point the harbour office has put up a warning sign for any visitors who haven't noticed the conditions.