Golowan tomorrow, wet tonight!
The annual
Golowan or Mazey Day Festival
hits Penzance this weekend - as many young children are involved and much of the action is in and around the streets and outdoors, everyone will be hoping the sun will shine......but for Friday night it's damp drizzle all the way.......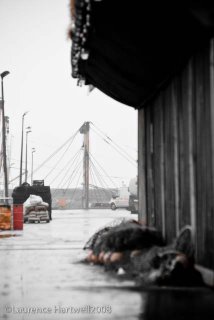 as this shot show looking down the length of the New Quay to the giant scalloper,
Jacoba
berthed at the end......
.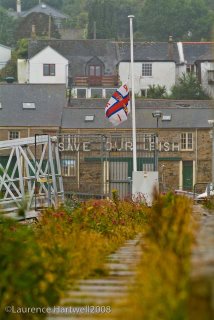 W&S's plea to 'Save our Fish' reminds visitors of the perilous state of play at the moment. The lifeboat-house flag flies at half-mast for one of the West Country's most well liked fisherman, Bobby 'Boxer' Laity who was buried in Porthleven today - for many years he fished with the Marina....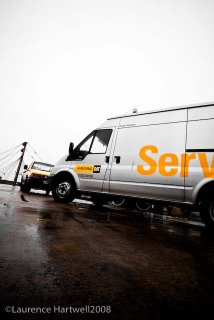 that Finning service van is here again for final checks on a main engine....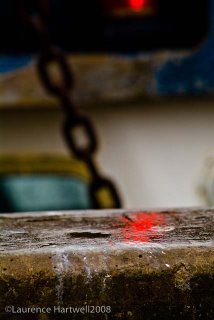 one little splash of red reflected on the quay......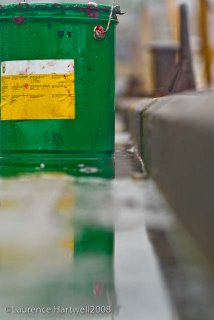 along with some green to even things out.