Marina style fishing arrives in Newlyn!
View from the Bowjey in Old Newlyn (where fishermen still have the right to spread their nets) of the marina pontoons - in use for the first time this weeknd.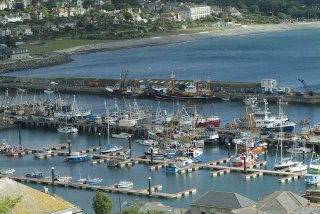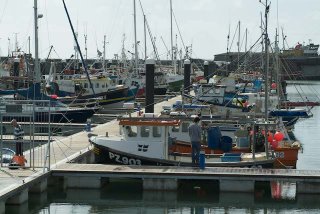 Water and electricity on tap!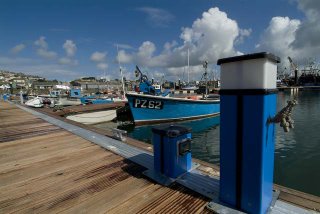 Tuna for the BBQ this weekend courtesy of Irish line boat, Ocean Dawn - check out Jamie Oliver's Italian cookbook for some excellent Sicilian recipes - why not book a table for two at his brand new Newquay Fifteen restaurant?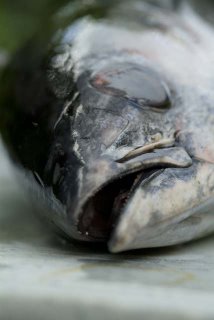 Fresh tuna is just too much for ginger tom Kevin!