Plans to get the Ripple wet!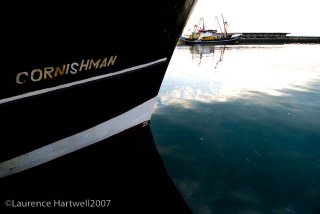 A tranquil Saturday morning greets the
Cornishman......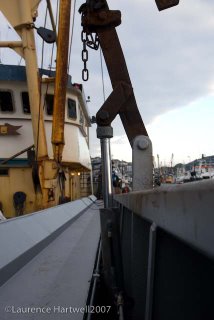 while the
Jacoba's
deck work is making good progress.....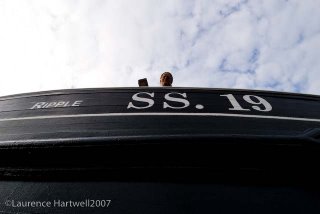 and finally, John Lambourn is prepared to put his head above the parapet and give a firm launch date for the
Ripple
- she will go in the water the day after the official unveiling of the
Newlyn Fisherman's memorial statue
on Newlyn Green. There is a three day festival to celebrate all that is Newlyn between the 12th and the 14th of October 2007 - not to be missed!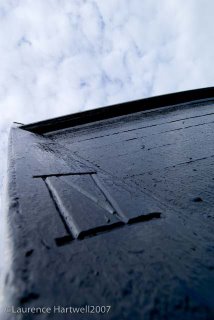 the 4 foot mark on the
Ripple's
stem post...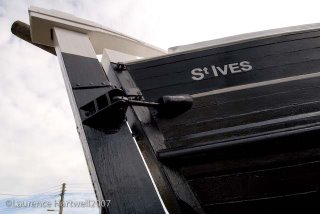 we don't say too much about the
Ripple's
port of registration however!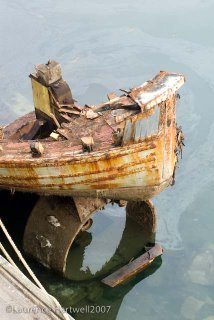 the
EAW
is reducing in size rapidly....