Only the sails to go!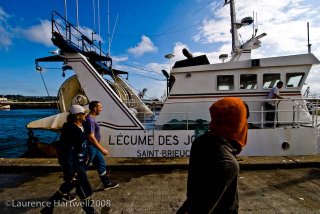 Crew from the visiting St Brieuc registered,
Lecume des Jours
, literally translated as
Foam of Days -
more accurately as
Spindrift
- return to the boat before taking ice....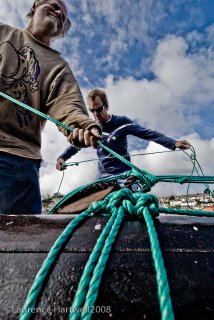 John Lambourn, ably assissted by antipodean cousin Grant Collins, is about to see months of labour rewarded as the masts for the
Ripple
are rigged ready to be hoisted aloft and placed aboard the waiting boat....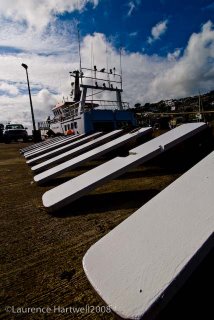 further up the quay freshly painted pound boards dry in the welcome sun.....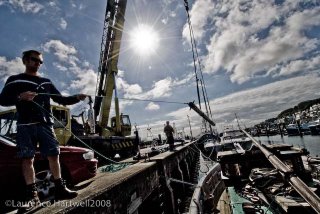 first aboard is the bowsprit......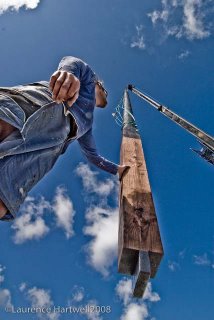 steadied before moving, the foremast hangs in the air - it clocked just over three quaters of a ton on the cranes's load meter.....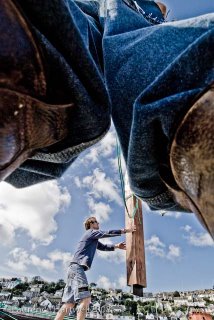 guided across the quay by Grant as the cranes swings the mast towards the bow of the boat...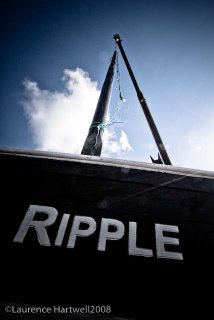 and placed over the deck while the alignment is checked......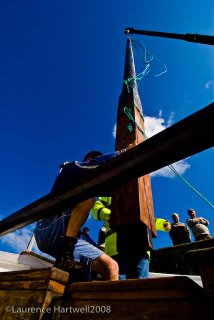 watched, as ever in Newlyn, offerred plenty of vocal support by those on the quay, the mast is lowered to its final resting place....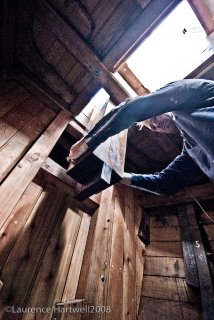 guided down below.....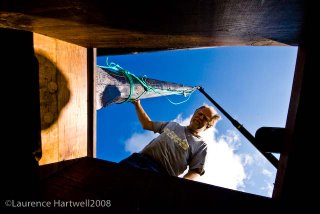 where John is immediately keen to check that all is well.....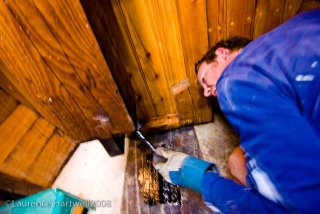 before the final task of pitching the giant mortise and tenon joint is completed.....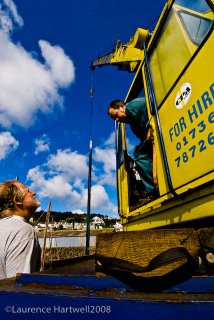 there follows a brief discussion with the man on the controls of the crane (
AC Removals and Storage provided the crane hire on 01736 787268 or 07773 330302
)as someone has forgotten to put a line on the strop - making it difficult to retrieve the strop once the mast is allowed to stand and chocked in place...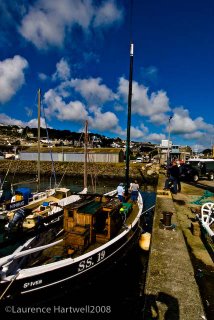 she's beginning to look like a sailing vessel at last - and will undoubtedly will have Pete Goss aboard over the weekend to compare notes on this restoration project and his own re-build of the famous lugger
Mystery
- with which he intends to sail to Australia later this year.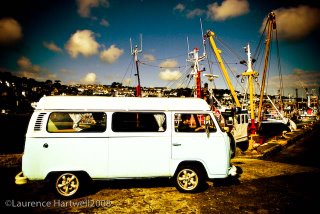 someone appears to have parked an old VW camper van at the end of the North Quay?