Seafood's 2 a week has arrived!
September the 5th saw the start of
Seafood fortnight's, "2 a week" campaign
to encourage people to eat fish at least twice a week. Local restaurants, fish friers, producers and other fishy venues of all sorts have signed up to take part in the
festivities in the South Wes
t.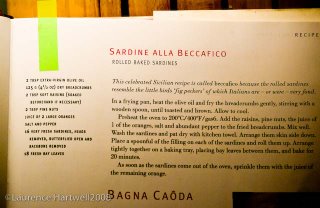 Here's a suggestion courtesy of that well known chef, Carluccio taken from his classic book, "Complete Italian Food"....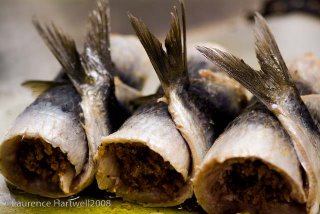 so, not wanting to be left out, 'Through the gaps' has kicked off the fortnight with a classic Sicilian dish, "Sarine Alla Beccafico" - rolled and baked locally caught Cornish Sardines of course - though, in addition to the recipe in the book, and courtesy of someone who lived in Taormina in Sicily, the fish were marinated in white wine vinegar for 5 minute

s
before being stuffed...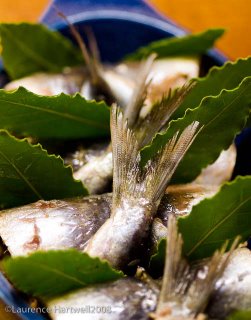 The dish visually represents small birds known as 'fig peckers' which the Italians were ( and probably still are in some places) very fond.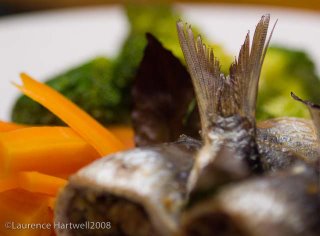 plated with a few carrots and broccoli and ready to go!