Overcast it is!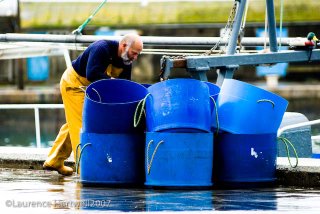 Francis lands the week's haul of brown crab to Harvey's.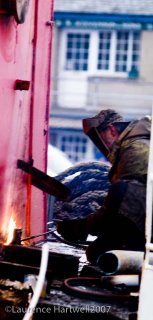 Terry is hard at work cutting the funnel off the
EAW
in front of Stevenson's office.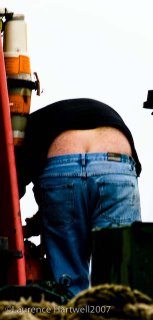 Meanwhile, birthday boy Clive is on for the
craich
it seems!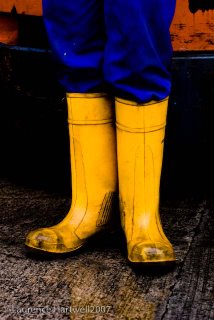 'Bish' from St Ives is the proud owner of these wellies.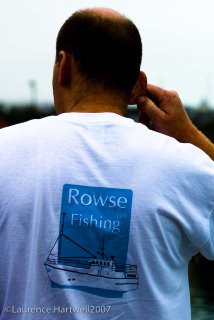 Rowse Fishing Ltd calls for more frozen bait.....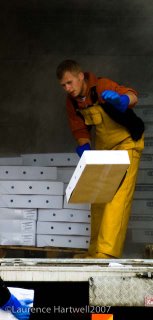 ....duly hand-balled from the back of the waiting truck.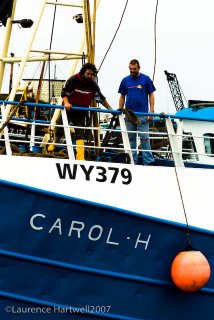 The
Carol H
makes her way to take on gear and ice for the next tide...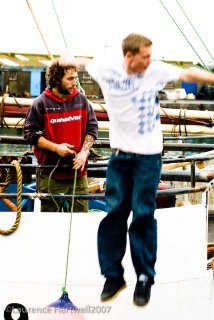 ....and youngest crew member Nathan jumps ashore to take a rope.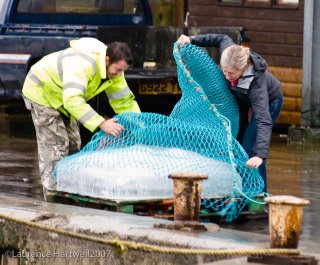 Mysterious goings on with blocks of ice in the harbour connected to the
Silver Dawn...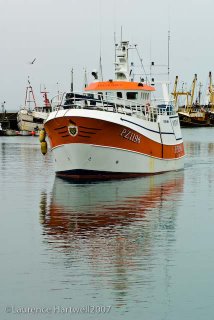 .....as she makes her way to the icing berth.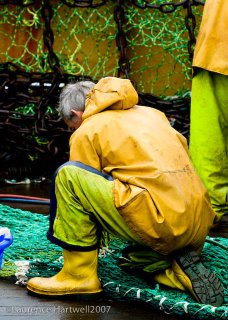 Bill Laken aboard the
Cornishman
is yellow wellies in stitching new cod-ends to the trawls.