Skiing in Dubai - how much oil?!!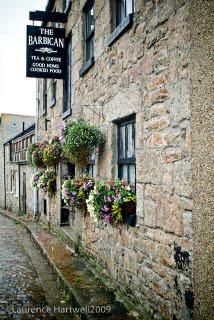 Barbican Cafe, opposite Penzance Dock, a cool place to eat when the sun is high in the sky.....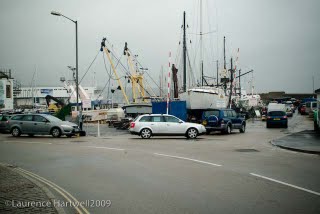 one day Penzance will boast a proper ferry terminal where the cars and coaches do not cause chaos on the roadside as prospective passengers disembark.....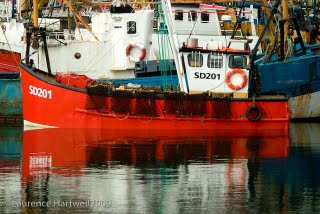 visiting scalloper in pillar box red........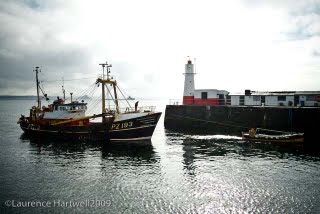 major fuel pump problems meant that both sets of gear had to be dropped on the sea bed, after an 80 mile tow behind the
Resurgan
(for a change), the
Trevessa IV
makes the final leg of her journey on the end of a short line from the
Chickadee
......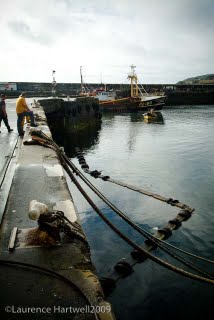 George carefully brings the
Trevessa
round the end of the quay, where it looks like a little maintenance work is required of the floating fenders.......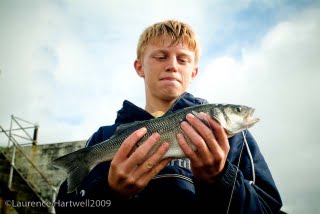 looking chuffed and so he should be, two bass in as many minutes inside the harbour - you're fishing the wrong spot Mr Gruzelier!.........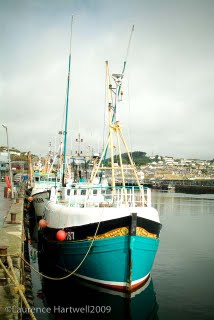 Nova Spero
, back home after the latest tuna trip and still
a long way short of the big numbers needed for a top season
, its been a tough one this year and the boats will be hoping that it is just a one-off down to the weather and all those other factors that make fishing what it is, an art not a science.......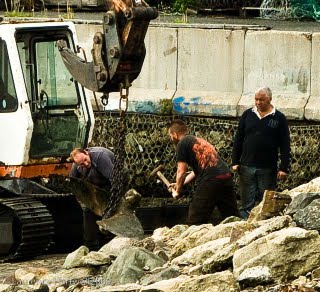 when in doubt, get the hammer out.......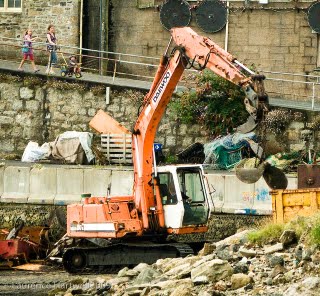 or just lift it out the way.......
Footnote:
For anyone who thought some methods of fishing made extravagant use of natural oil resources take a look at
what it costs to provide skiing facilities in the middle of the desert
.