Storms force Breton boats to shelter in Newlyn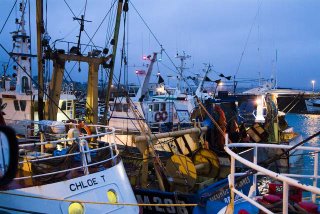 A number of 18-23m Breton boats from Loctudy and Guilvenec were forced to take shelter in Newlyn today from winds gusting to 60 knots. The Sevenstones' Light buoy recorded wave heights over 20 feet in the early hours of the morning.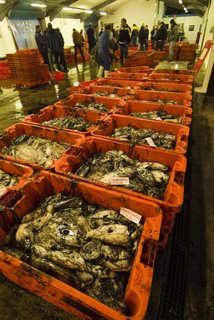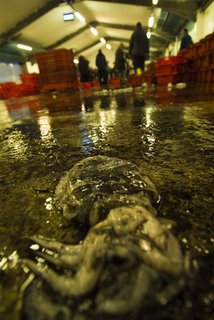 Meanwhile, a few boats landed to the market, including the Algrie with a shot of cuttles. As usual, the cuttles left their mark on the market floor making more work for Lionel and the boys!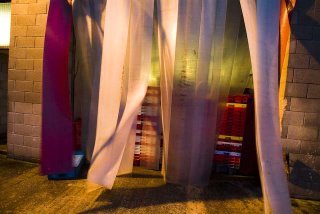 It was a bit breezy at the end of the market.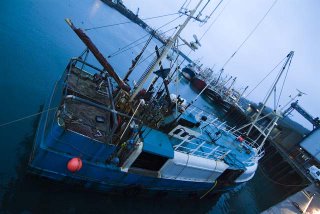 Barney Thomas' Ajax lays to the market. One of the netters to get a trip in before the blow.