St Mary's lifeboat engineer returned to the islands.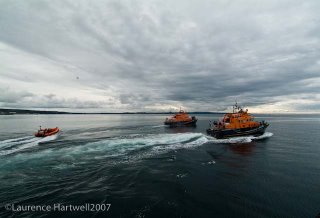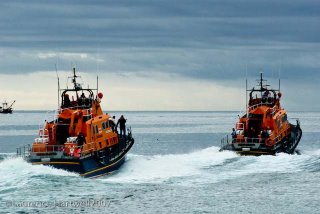 Penlee lifeboat,
Ivan Ellen
and the IRB escorted St Mary's
Olive Elsie Whitehead
as far as the Runnelstone buoy off Lands End this morning as a mark of respect for Nathan Woodcock who sadly died recently, engineer aboard the St Mary's boat.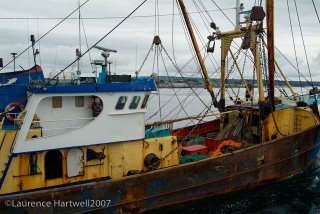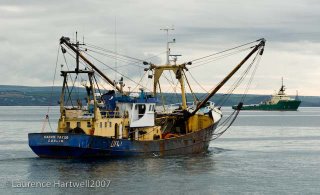 Regular visitor,
Marie Jacob
heads for the grounds.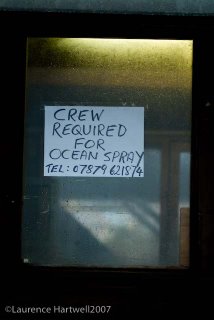 An opportunity beckons for someone aboard the
Ocean Spray.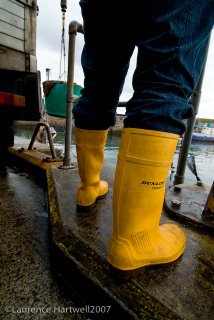 To support the RNMDSF's latest
fundraising scheme
we celebrate the proliferation of 'yellow wellies' evident around the harbour early this morning.........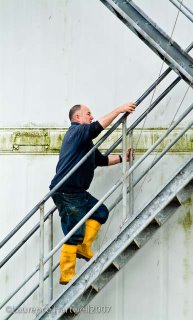 .....up the steps in yellow.......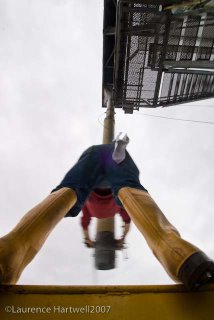 ....get your ice in yellow.....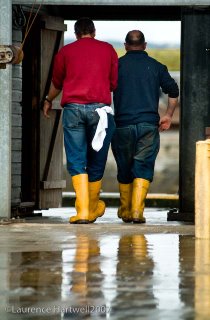 ......and last, but not least, a pair of yellow wellies!