Saturday, 3 November 2007
Friday, 2 November 2007
"Last chance Newlyn"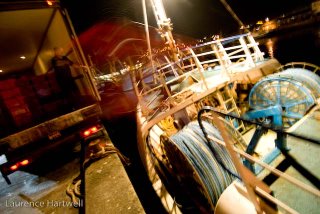 The
Valhalla's
fish go on to the back of a truck bound for Plymouth Fish Market...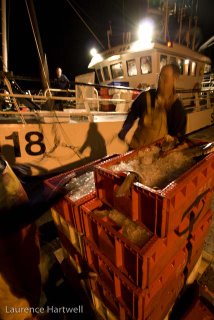 as does the new arrival,
Crystal Sea's
......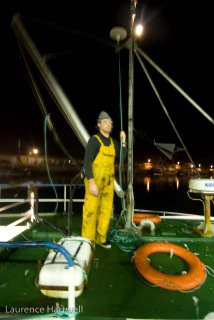 whereas young Roger Nowell with the
Imogen
is prepared to give the auction at Newlyn one last chance - his will be virtually the only trawl fish on the market on Friday morning!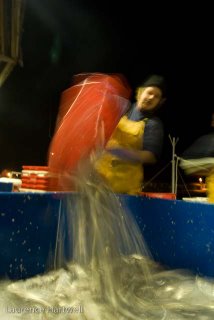 meanwhile, there's a bumper shot of herring to land from from the
ringnetter
Pride of Cornwall....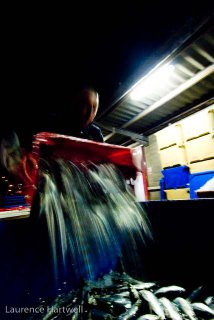 as the fish are tipped into tubs and iced away....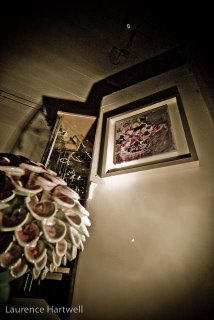 Badcock's gallery features 3D work from Daphne McClure....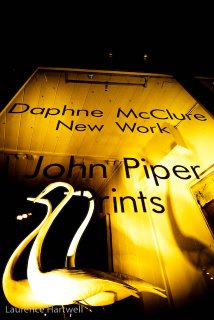 and prints from John Piper.
Tuesday, 30 October 2007
Side-knots, pick-ups and four-leggers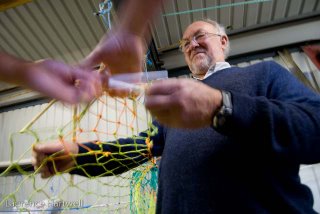 under the watchful eye of master net technician Geoff Davies, a few more meshed get added....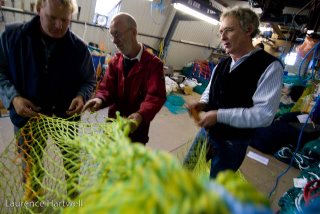 is it a side knot or pick-up?...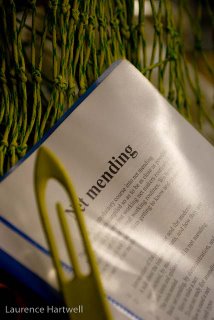 The first net mending course organised by Cornwall Fisheries Resource Centre proved a challenge for six students...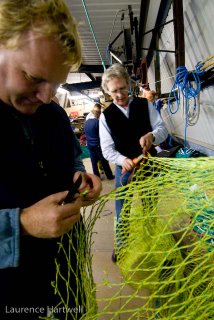 amongst those signed up for the course, ex fish-merchant and now boat owner Nick Howell (rear) is a picture of concentration...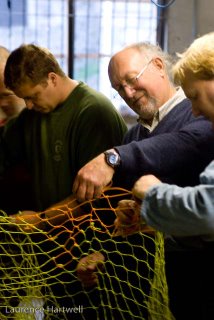 Geoff Davies from South West Nets can't but help a wry smile as he checks out some mending from one of his students......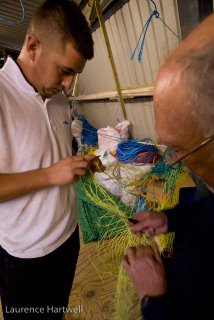 so a hands on approach is taken....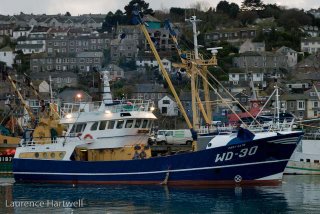 Waterford registered
Mary Kate
is back in Newlyn...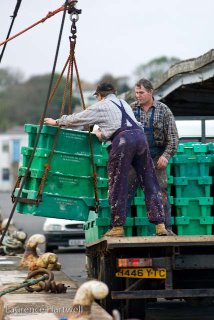 as another Stevenson boat puts her fish ashore....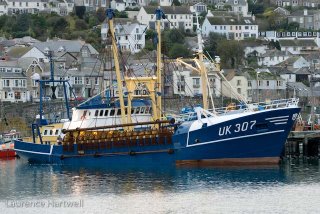 and finally, the
Jacoba
, refit complete now has her scallop gear back aboard.