No sign yet of eight new harbour commssioners.
Today was due to hear the names announced that eight new harbour commissioners have been appointed to NPHC board. However, no news from the harbour office or the Department of Transport who had taken the unprecedented step of dissolving the present board. A total of 26 applications were received from which 16 were shortlisted. Eight new commissioners will sit alongside three appointees and one of their first jobs will be to oversee the introduction of the new Harbour Revision Order that will bring Newlyn into line with the DoT's 'Good Governance' guidelines.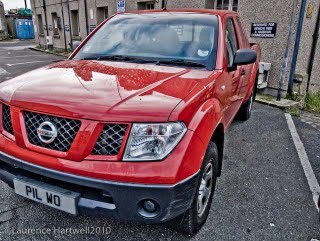 No clues as to the identity of any new members have come to light - though this pick-up has been spotted in a certain parking space in front of the harbour offices.