Lands End of the line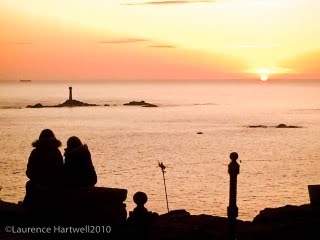 What better place to enjoy the going down of the sun than the end of the land within sight of the Longhships lighthouse and a local punt fishing for bass just inside the Kettle's Bottom.......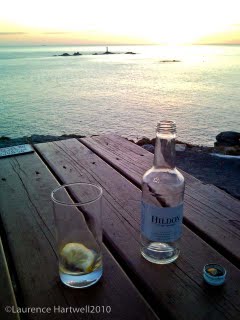 that is unless, when arriving at the restaurant you find there is no food for non-residents - not even a packet of nuts - the look on the Italian visitors' faces was nothing short of incredulous, "zis

is

ze ristorante?" as they tucked into the only food available, a packet of Golden Wonder crisps - one drink and off and nil points for the Land's End Hotel - apparently they were very short staffed - bet they were all down the beach enjoying what feels like the first proper bout of sunshine for the year! - lets hope they are sorted for when the season proper gets underway!

Good luck with the flying lessons Kai.