Top dinner party fish on the fish market.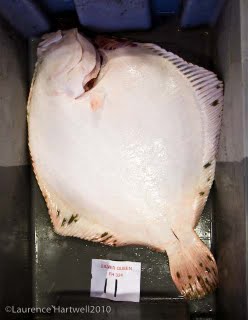 At eleven kilos this specimen turbot would make the perfect Come Dine With Me centrepiece (if a little over the top), at £160 on the market you'd need to make sure you won the £1000 to cover the cost!......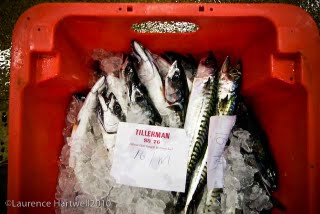 equally valuable as a result of their scarcity, a handful of mackerel just about cover the bottom of a box, at one end......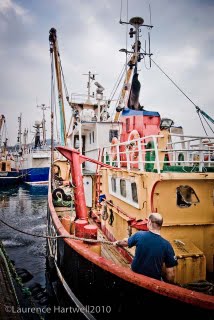 down the quay, time for the
St Georges
to have new warps, skipper Billy Worth puts his back into turning the boat round so that the starboard winch drum can be loaded......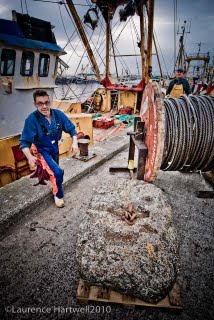 Juicy spritely hops up on to the quay......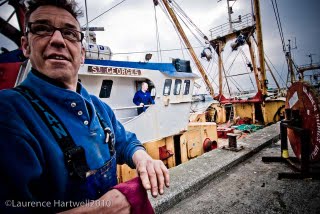 to supervise proceedings........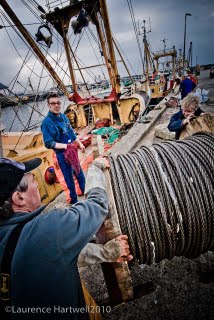 ably assisted by Perry, without a pair of spoons in his hand.......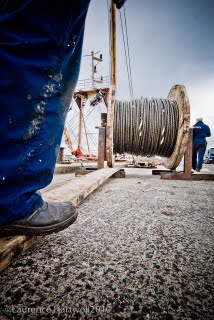 as ever, it's the high-tec approach down the quay, a plank of wood with the weight of an engineer that provides a steadying drum brake as the winch heaves the wire......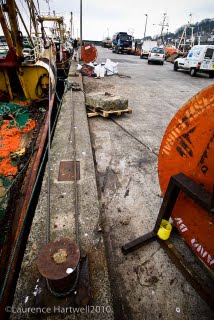 around a series......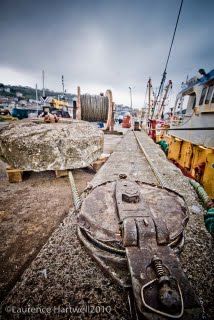 of blocks and a ton of granite resting on the pallet to take out the snatch - simple but effective..