When was tuna used to crack code?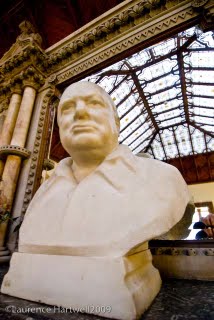 Through the Gaps headed to the big smoke for the weekend taking in a visit to Britain's best kept secret of the Second World War, one personally supported and watched over by the great man himself......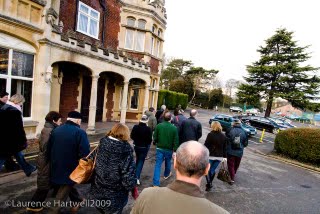 there are regular guided tours to get the most from a visit to what has become known as Station X (something of a misnomer but the guide reveals all!) and the subject of a rather wistful film in comparison to the real heroic story of Bletchley Park and the birth of programmable computing - all started to the genorosity of a Polishman, Lt Col. Langer, the head of the Polish Cipher Bureau in 1939 who called a meeting between French and British intelligence representatives, and the rest, as they say, is history but not that was known for over thirty years.....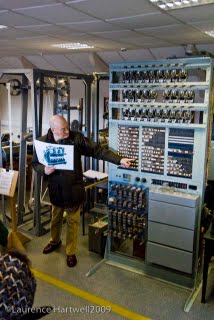 eventually, for the purposes of a bloig post, a fishing connection was made, here the guide points to one of ten Colossi machines all codenamed after fish, this one was the Tunny machine......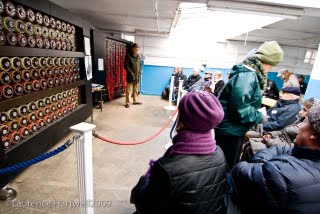 almost every piece of code breaking machinery was destroyed after the war, this is the replica 'Bombe' built for the film Enigma.......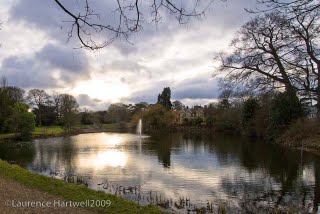 set in idyllic surroundings, Leon House and Bletchley Park were home to most of the 9,000 staff, mainly young woman, who worked in secret, 24 hours a day, 365 days a year for the duration of the war decrypting the coded communications that, it is estimated, shortened the war by two years- nothing was known of their work until 1974, and, even then, the men and women who worked there never spoke of this - exemplified by the guide who related an incident from a couple of years ago when a very elderly lady on the tour corrected him on a number of occassions throughout the tour; slightly exasperated, her somewhat intrigued husband turned to her and asked her how she knew all these small details, she replied that she knew because she had worked there, "well I'm blowed" he said, "so did I"!